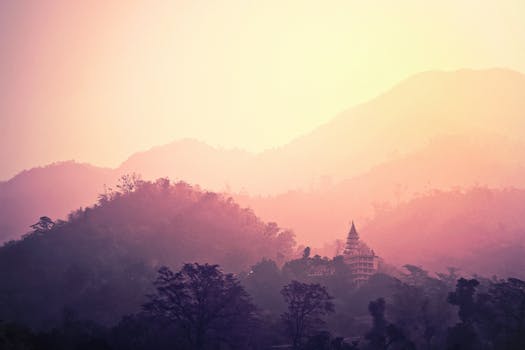 Nestled high in the hills amongst the native bush sits a temple. Each week I visit this temple. As soon as I step out of the car, I feel a sense of peace come over me…..Ahhhh…..Yoga….. Tradie by day, yogi by night…. I love it…. It's so much more than just stretching….Yoga is a discipline that you can carry with you throughout your day, to bring about peace, clarity and presence to all that life throws at you. As for the stretching side of things, I really do love the way it irons out my crinkly body after all the physical exertion I put it through in my day job.
Tired, jaded and sometimes unmotivated, I drag myself off to the classes…..And….like a spring chicken I bounce back out rejuvenated and fresh. It really is quite a transformative experience….
It is another tool I use to help me through the relentless chaos of life. For those couple of hours, I'm free from the bondage of my day to day thought stream, the bombardment of the pretty much useless information my mind seems to delight in sharing with me. I feel kinda spaced out all the way home….throughout dinner…. cleaning up….whatever else I do for the rest of the evening… and….I'm still feeling chill as I fall into bed and into the soundest of sleeps….Bliss….
Never taken a yoga class?….Try it!……
I think yoga is great for increasing my brains stamina or something….Maybe it's just the slowing down of the thought stream that makes me feel more capable?…My piano learning is definitely helping too and, I need all the brainpower I can achieve in order to succeed in my goal to break free from being a Tradie and to become a decent writer….So, if you're feeling unmotivated and jaded, or you're in a hole….. bust out your yoga mat and start stretching….or play music…or draw…or whatever….Just do something!…..It will help you to become unstuck.